The bubble wrap is an excellent insulator as it contains trapped air bubbles that form a barrier that blocks heat transfer. We then laminate an added layer of strong metalized (or metalised) aluminum polyester film or foil. This layer of Silver Foil provides a reflective surface that blocks up to 95% of radiant heat, dramatically improving thermal performance and energy efficiency. It helps to keep energy costs lower and interior spaces more comfortable. It should be noted that it can also act as a vapor barrier preventing condensation which can cause mold (mould). It is best to tape the joins to maintain the moisture barrier.

Foil Bubble Wrap is also known as metalised bubble as it has laminated foil backing for temperature control packaging. Often referred to as foil bubble, its thermal qualities provide insulation during storage and transport, providing damage prevent for temperature sensitive goods.
Our aluminum foil bubble wrap uses a 10mm diameter bubble, is 3mm thick and has the metalised silver foil laminated to one side only. This is made from conventional Polyethylene bubble wrap laminated to a mylar polymer silver foil reflective layer.
Reflective Bubble Insulation
Air Bubble Foil
Bubble Foil Insulation
Silver Foil Bubble Insulation
Foil Faced Bubble Wrap
Metalised (Metalized) Bubble Wrap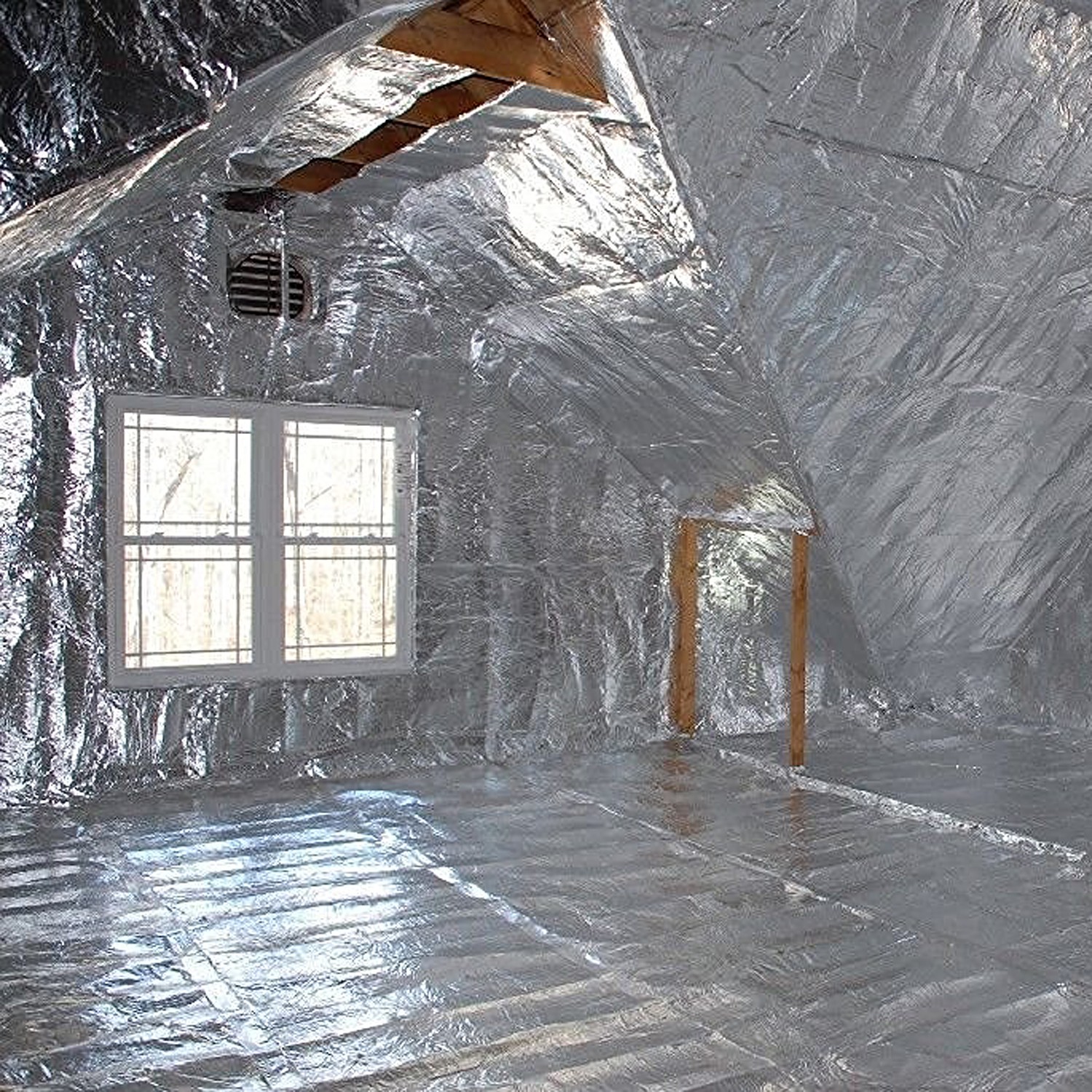 Our services


Factory direct selling with competitve price, sooner leadtime, better customized services.Samples in stock can be arranged in one working day.
Where is to use it?
* Attics * Ceilings
* Walls * Steel Buildings
* POLE BARNS * Roofing
* Concrete Floor * Radiant Heat in a Concrete Floor
* Radiant Heating Under a Wood Floor * Cathedral Ceiling
* Water Heater Tank * Radon Barrier
* Water Pipe and Air Duct * Reflective Ceiling System
* Behind a Hot Water Radiator * Crawl Space
* In Ground Swimming Pools * Shed, Fish & Hunting Shelter
* Cooling Room, Cold Chamber or Wine Cellar

* Cavity Wall for Metallic Studs in Commercial Buildings

* Above Ground Swimming Pools

* House Wrap