Thermal insulated liner provide effective temperature control for refrigerated, frozen, and room temperature products for transit durations of over 48 hours. The pattern is designed for costly products which is transported for a long time.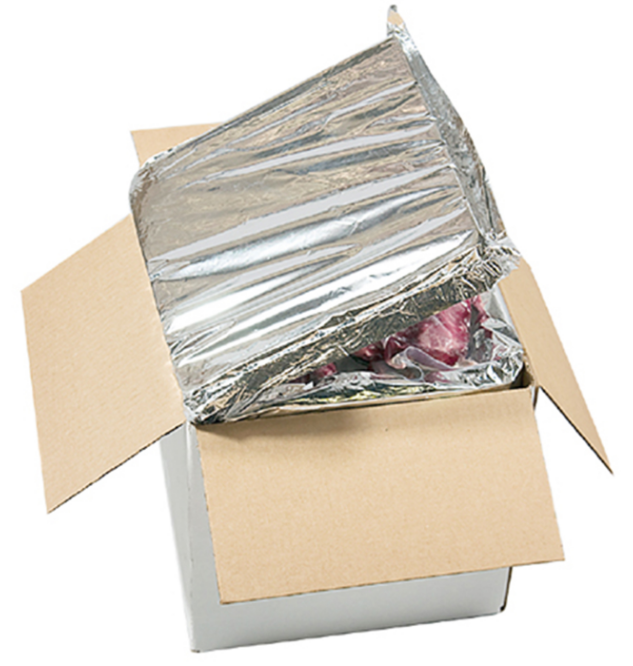 Features
1. Leak-resistant design
Prevents moisture 'sweating' on product.
2. Easy and quick to use
Instantly seal the one-piece thermal pouches with the Peel-and-Seal adhesive lip closure.
3. Clean and professional presentation
Stay aligned with your brand image.
4. Ideal for freezing valuable products
Perfect for food items, medical supplies, and other temperature-sensitive items.
5. Raw materials approved by the tested agent
In cases of incidental food contact.
6. Use with Gel ice Packs
Enhance the performance of your insulated mailer by using it in conjunction
Why choose Products & Services for your foil insulated box liner packaging needs?
Our team are experienced, serving industries that require passive temperature-protection products for more than 10 years. We are constantly innovating and developing new, effective, cost-saving products that provide temperature control to various commodities during the shipping process, as well as cargo security solutions. We manufacture our and our goal is to create long-term relationships with customers like you. You'll find that both our commitment to service and our products are of the highest quality.